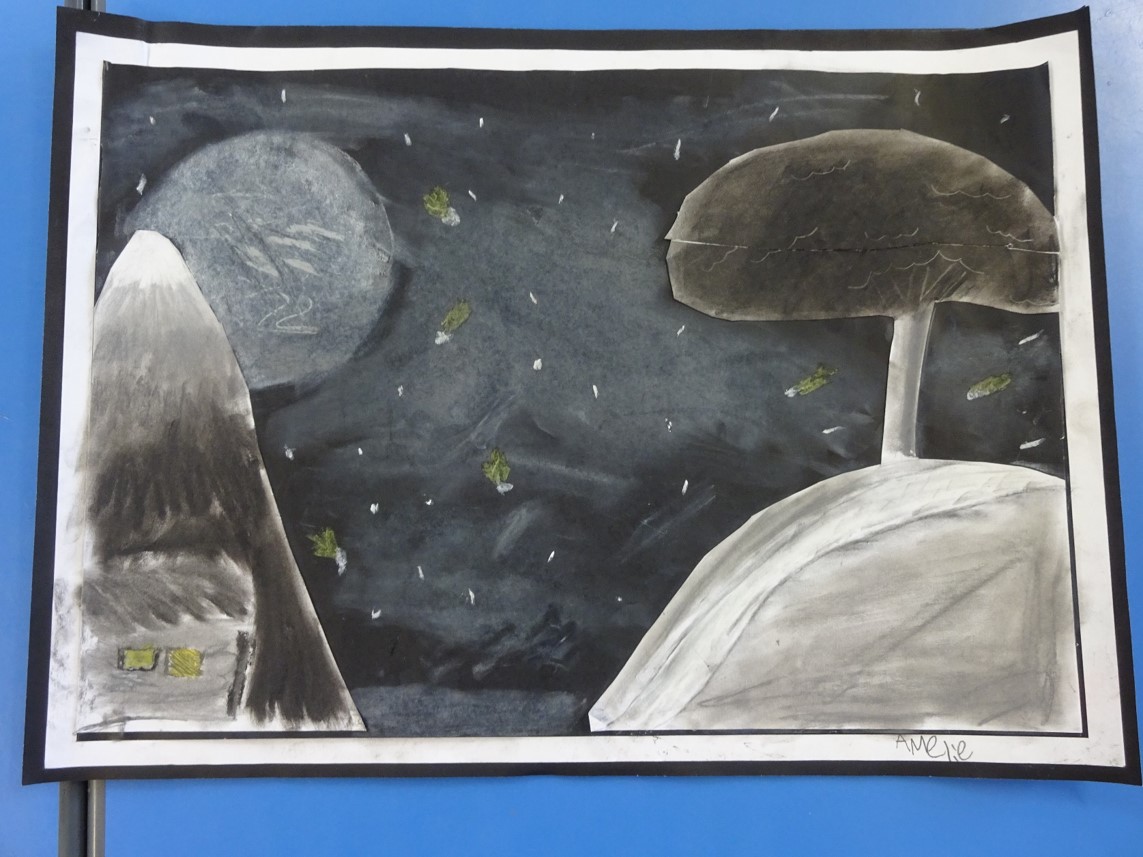 Mixed Media
Elm Class were inspired by the landscape in the background of the picture, possibly because it is so different to Cambridgeshire and what they know.
They imagined they were in the painting at particular times in the story, looking out at what they could see (that is why there is different weather, fireworks etc).
As a class we tried out lots of different materials, learning and experimenting about how to use them and the effects they could produce. Each child then created a final piece based on the materials they most enjoyed using.
Mrs Ociepko and Mrs Walker, Class Teachers